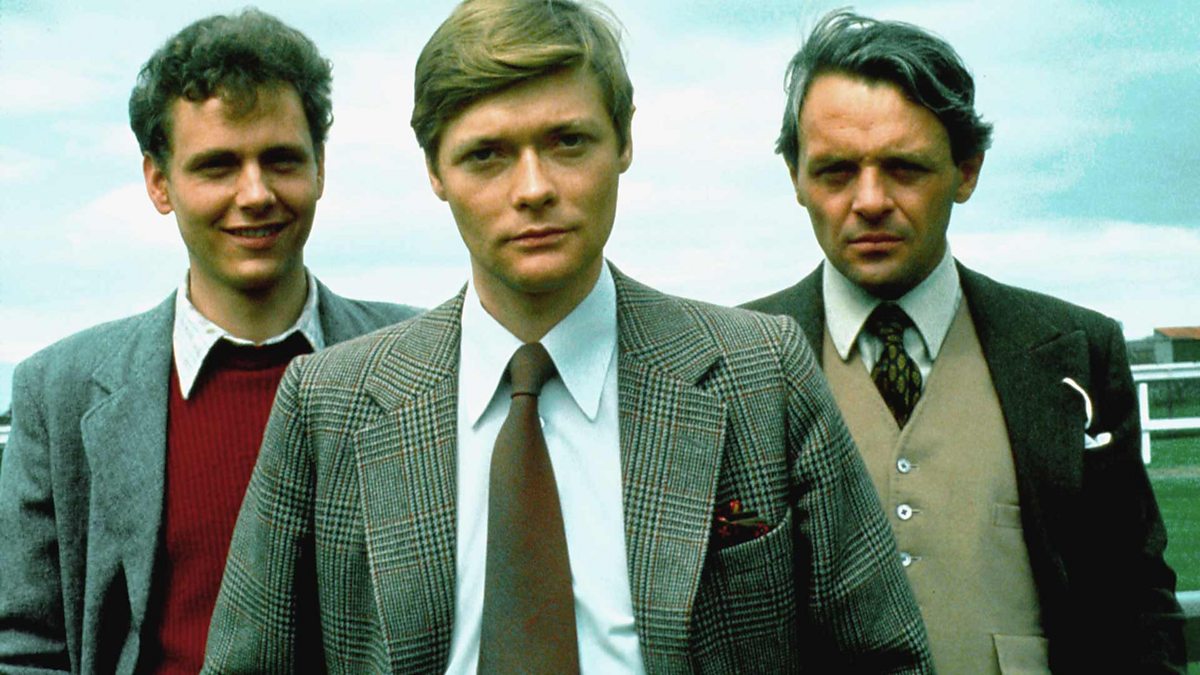 ALL CREATURES GREAT AND SMALL (1975, UK/USA) ***½
Biography, Drama
dist. EMI Film Distributors ; pr co. EMI Film Distributors / Venedon Ltd.; d. Claude Whatham; w. Hugh Whitemore (based on the books by James Herriot); exec pr. Nat Cohen; pr. Duane Bogie, David Susskind; ass pr. Cecil F. Ford; ph. Peter Suschitzky (Colour. 35mm. Spherical. 1.66:1); m. Wilfred Josephs; ed. Ralph Sheldon; pd. Geoffrey Drake; set d. Fred Carter; cos. Yvonne Blake; m/up. Alan Brownie, Ronnie Cogan; sd. Ken Barker, Anthony Jackson, John Poyner, Clive Smith (Mono); rel. 4 February 1975 (USA), 8 May 1975 (UK); cert: PG; r/t. 92m.
cast: Simon Ward (James), Anthony Hopkins (Siegfried), Lisa Harrow (Helen), Brian Stirner (Tristan), Freddie Jones (Cranford), T.P. McKenna (Soames), Daphne Oxenford (Mrs. Pumphrey), Jane Collins (Connie), Glynne Geldart (Joyce), Brenda Bruce (Miss Harbottle), Christine Buckley (Mrs. Hall), John Collin (Mr. Alderson), Jane Solo (Brenda), Harold Goodwin (Dinsdale's Uncle), Doreen Mantle (Mrs. Seaton), John Nettleton (Head Waiter), Bert Palmer (Mr. Dean (as Burt Palmer)), John Rees (Geoff Mallock), Jenny Runacre (Pamela), Fred Feast (Farmer in Cinema).
Charming pre-WWII story of a young vet (Ward) who joins the practice of the eccentric Hopkins in the Yorkshire Dales. There he meets and courts Harrow and encounters tight-fisted farmers as he comes to terms with life in the country. Whilst the film is largely episodic and inconsequential, the warmth of the characters, the often funny situations they find themselves in and the performances of an enthusiastic cast prove to be a winning mixture. Hopkins is splendid in a role tailor-made for him. There is also great use of the Yorkshire locations. Part-funded by and debuted on NBC TV in the USA as part of Hallmark Hall of Fame. Followed by IT SHOULDN'T HAPPEN TO A VET (1976) and a hugely popular TV series running for 90 episodes over 7 seasons from 1978-90 before resurfacing again as a remake in 2020.