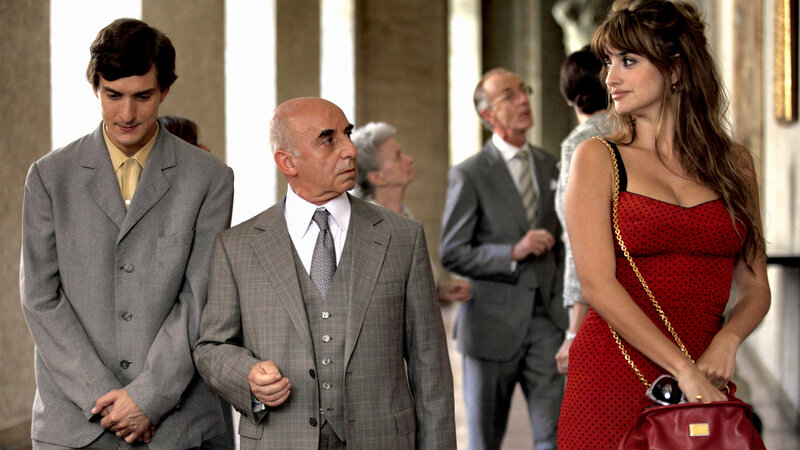 TO ROME WITH LOVE (USA/Italy/Spain, 2012) ***
      Distributor: Sony Pictures Classics; Production Company: Medusa Film / Gravier Productions / Perdido Productions / Mediapro; Release Date: 22 June 2012 (USA), 14 September 2012 (UK); Filming Dates: 11 July 2011 – 31 August 2011; Running Time: 112m; Colour: DeLuxe; Sound Mix: Dolby Digital; Film Format: 35 mm (spherical) (Kodak Vision 2383), D-Cinema; Film Process: Digital Intermediate (2K) (master format), Super 35 (source format); Aspect Ratio: 1.85:1; BBFC Cert: 12.
      Director: Woody Allen; Writer: Woody Allen; Executive Producer: Jack Rollins; Producer: Faruk Alatan, Letty Aronson, Giampaolo Letta, Stephen Tenenbaum, David Nichols, Helen Robin; Director of Photography: Darius Khondji; Music Supervisor: Michelle Dickson Fine; Film Editor: Alisa Lepselter; Casting Director: Patricia DiCerto, Beatrice Kruger, Juliet Taylor; Production Designer: Anne Seibel; Art Director: Luca Tranchino; Set Decorator: Raffaella Giovannetti; Costumes: Sonia Grande; Make-up: Alessandro Bertolazzi; Sound: Maurizio Argentieri; Special Effects: Daniel Acon, Stefano Corridori; Visual Effects: Fabio Bianchi.
      Cast: "Hayley's Story": Alison Pill (Hayley, Michelangelo's fiancée), Flavio Parenti (Michelangelo Santoli, Hayley's fiancé), Woody Allen (Jerry, Hayley's father and Phyllis' husband), Judy Davis (Phyllis, Hayley's mother and Jerry's wife), Fabio Armiliato (Giancarlo Santoli, Michelangelo's father). "Leopoldo's Story": Roberto Benigni (Leopoldo Pisanello, a clerk and temporary celebrity), Monica Nappo (Sofia Pisanello, Leopoldo's wife), Cecilia Capriotti (Serafina, a secretary), Marta Zoffoli (Marisa Raguso, an interviewer for Leopoldo). "Antonio's Story": Alessandro Tiberi (Antonio, Milly's husband), Alessandra Mastronardi (Milly, Antonio's wife), Penélope Cruz (Anna, a prostitute), Simona Caparrini (Joan, Antonio's aunt), Ornella Muti (Pia Fusari, a famous actress), Antonio Albanese (Luchina ""Luca"" Salta, a famous actor), Riccardo Scamarcio (hotel thief), Roberto Della Casa (Uncle Paolo), Giuliano Gemma (hotel manager). "John's Story": Alec Baldwin (John Foy, successful architect and Jack's acquaintance and adviser), Jesse Eisenberg (Jack, Sally's boyfriend), Greta Gerwig (Sally, Jack's girlfriend and Monica's best friend), Ellen Page (Monica, Sally's best friend), Lino Guanciale (Leonardo).
      Synopsis: The lives of some visitors and residents of Rome and the romances, adventures and predicaments they get into.
      Comment: Uneven but fun collection of four distinct, but interwoven stories. Allen's gift for comic absurdity is exemplified by the opera singer who can only perform in the shower ("Hayley's Story") and the Italian clerk who wakes up one morning to find he is famous and hounded by the press and public ("Leopoldo's Story"). "Antonio's Story" is more of a bedroom farce, whilst "John's Story" is a typical Allen tale of lust and regret. Taken in isolation each has its merits, but as a whole, they fail to hang together in a cohesive way, although themes of the effects of fame, manipulation and surrender to one's baser instincts are a clear thread. Allen and Davis spar wonderfully as parents meeting their daughter's fiancée for the first time. The Eisenberg/Page segment, however, comes across as forced and contrived. A mixed bag then, but enough to satisfy Allen's fanbase.