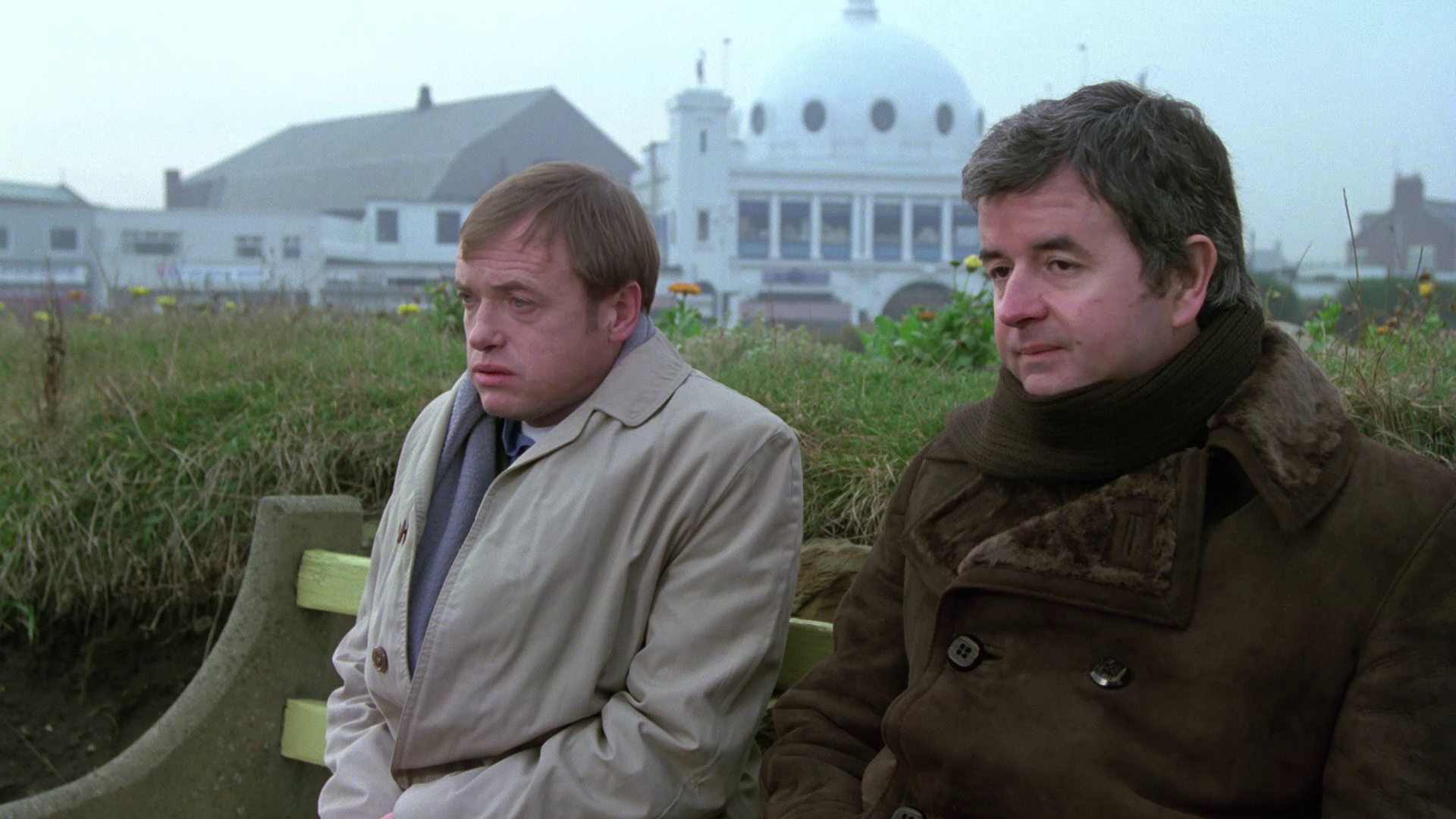 THE LIKELY LADS (1976, UK) ***
Comedy
dist. Anglo-EMI Film Distributors; pr co. Anglo-EMI Productions; d. Michael Tuchner; w. Dick Clement, Ian La Frenais; exec pr. Nat Cohen, Philip Collins; pr. Aida Young; ph. Tony Imi (Technicolor. 35mm. Spherical. 1.66:1); m. Mike Hugg; ed. Ralph Sheldon; ad. Robert Jones; cos. Emma Porteous; m/up. Neville Smallwood, Jan Dorman; sd. Kevin Sutton (Mono); rel. 2 April 1976 (UK); cert: PG; r/t. 90m.
cast: Rodney Bewes (Bob Ferris), James Bolam (Terry Collier), Brigit Forsyth (Thelma Ferris), Mary Tamm (Christina), Sheila Fearn (Audrey Collier), Zena Walker (Laura Windsor), Anulka Dziubinska (Dawn Windsor), Alun Armstrong (Tommy – Milkman), Judy Buxton (Iris), Vicki Michelle (Glenys), Penny Irving (Sandy), Michelle Newell (Alice), Susan Tracy (Edith Collier), Gordon Griffin (Cyril Collier), Edward Wilson (Les Ferris), Roger Avon (Joe the Landlord), Ronald Lacey (Ernie), Elizabeth Lax (Wendy – Bob's Secretary), Linda Robson (Marsha), Ian McDiarmid (Vicar).
This spin-off from the successful TV series sees childhood pals Bewes and Bolam (as Bob and Terry) at their bickering best as Bewes attempts to come to terms with some form of mid-life crisis. Forsyth is also excellent as Bewes' manipulative wife, Thelma, striving to find a long-term partner for Bolam. The film is episodic and allows room for the lead characters' witty philosophical reflections on life. However, it gets caught between two stools by trying to capture the intimacy of its TV roots whilst expanding the setting with a mid-story disastrous caravan holiday. That said there is always a laugh around the corner. Attempts at broader bedroom farce are beneath the rest of the material and seem merely included to appeal to fans of many of the British sex comedies of the day. The film is at its best in its moments of nostalgia. Patchy but entertaining.