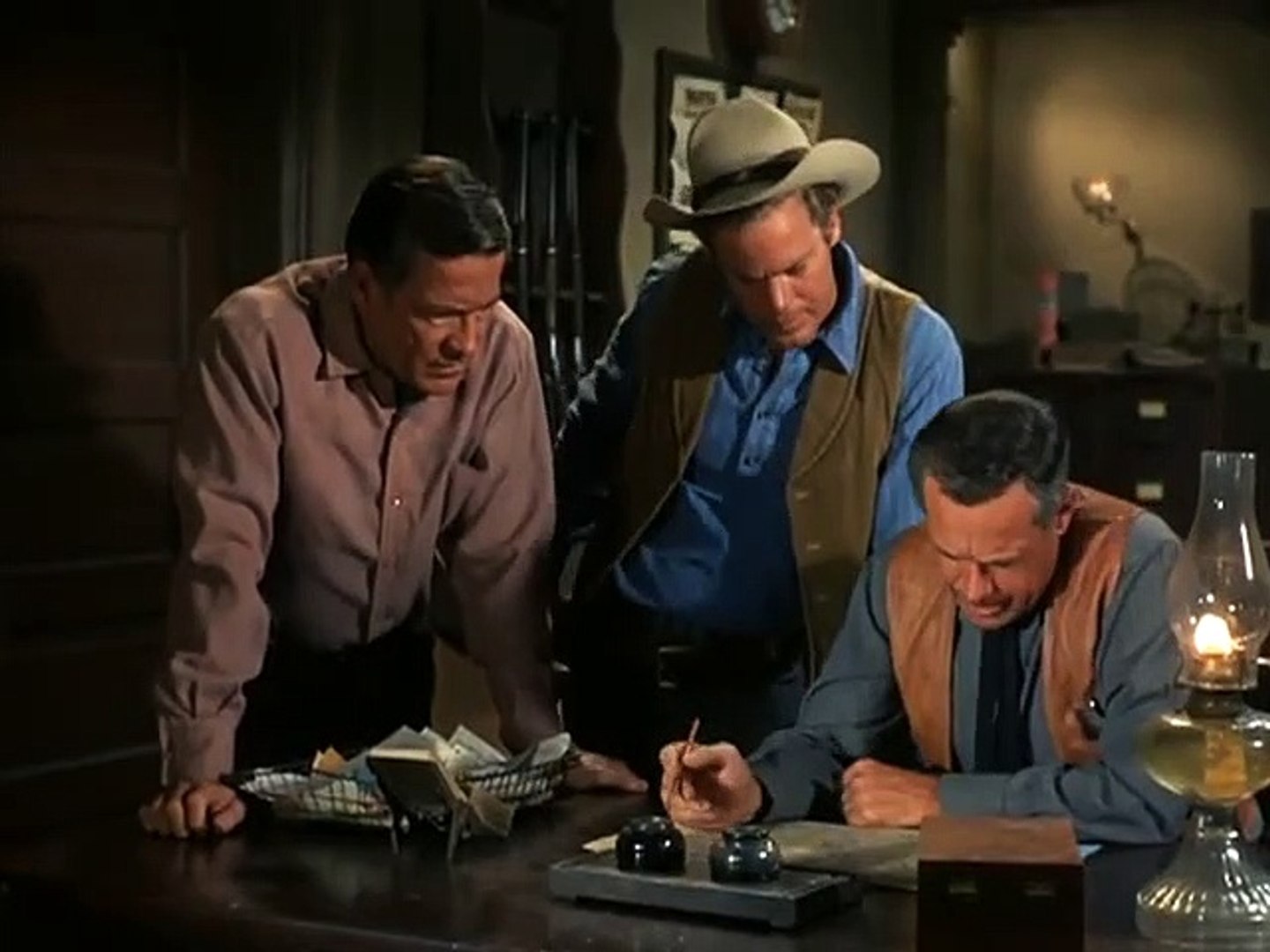 THE VIRGINIAN: TRAIL TO ASHLEY MOUNTAIN (1966, USA) ***
Western
net. National Broadcasting Company (NBC); pr co. Universal Television; d. Abner Biberman; w. Sy Salkowitz; exec pr. Frank Price; pr. Cy Chermak; ph. Enzo A. Martinelli (Technicolor. 35mm. Spherical. 1.33:1); m sup. Stanley Wilson; th. Percy Faith; ed. Michael R. McAdam; ad. George Patrick; set d. John McCarthy Jr., James M. Walters Sr.; cos. Vincent Dee; m/up. Bud Westmore, Larry Germain; sd. Frank H. Wilkinson (Mono); tr. 2 November 1966; r/t. 76m.
cast: James Drury (The Virginian), Doug McClure (Trampas), Martin Milner (Case), George Kennedy (Huck Harkness), Gene Evans (Blanchard), Steve Carlson (Willy Parker), Hugh Marlowe (Ed Wells), Judi Meredith (Ruth), Raymond St. Jacques (Allerton), Paul Comi (Jack Harlan), Ross Elliott (Sheriff Abbott), Monica Lewis (Connie Wells), Jackie Coogan (Bodey).
(s. 5 ep. 8) Trampas (McClure) leads a two-man posse to capture the brother-in-law (Carlson) of a friend (Marlowe) in jail who is innocent when the Sheriff (Elliott) is injured. They encounter others who hinder their progress and an unhappy couple. But the big problem is Trampas' partner. The story's basic premise is of an outlaw on the run from a posse, where the posse, led by McClure, is made up of individuals each with their own reason for being involved. The tension plays off between these individuals through until the inevitable shootout finale. The story is elevated by the strong guest cast and good direction from Biberman.