In May 2014 Dynamite Entertainment announced it had purchased the literary rights to Ernest Tidyman's creation John Shaft. The purchase was prompted by comic book writer and author David F Walker, who was given responsibility of writing new Shaft adventures in both comic book and prose forms. The result was the brilliant comic Shaft: A Complicated Man and the less effective, but nevertheless entertaining Shaft: Imitation of Life. Walker's commendable novel Shaft's Revenge completed the relaunch.
Last month Dynamite followed through on its promise to republish the original Ernest Tidyman novels by releasing 1970s Shaft on 20 July. This is the first time the novel has been available in a new print version in the US since the 1970s. Recently Shaft was also reissued in Italy via publisher SUR. Whilst the 7-book series has been available in a German translation as well as audio books,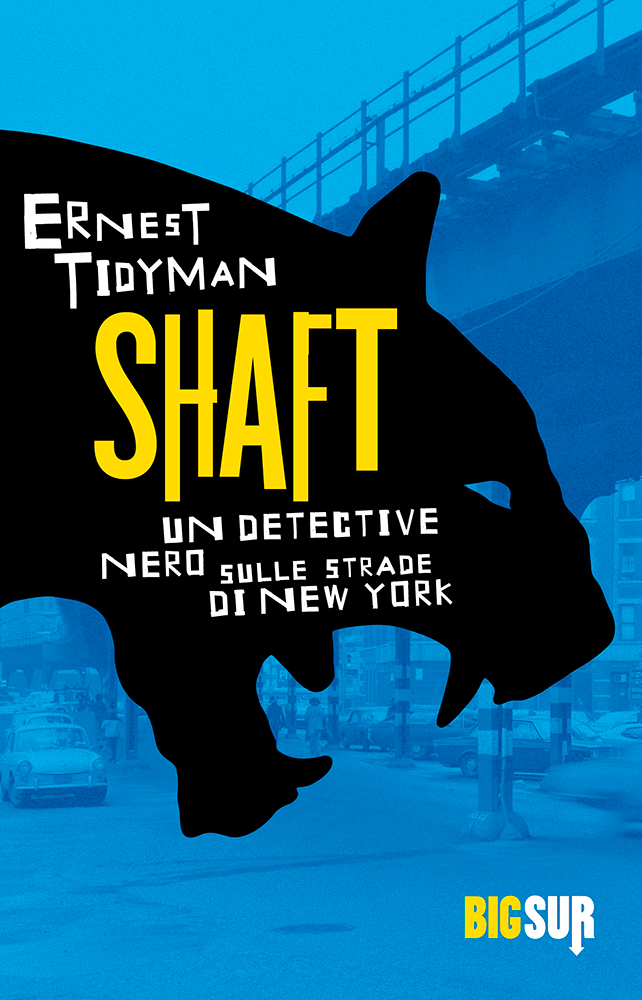 Shaft excepting, it has not been published in the UK since 1977.
Dynamite's Shaft is presented in a similar format to Shaft's Revenge and has a stylish retro cover by Robert Hack resembling the UK Corgi paperback covers for the series in the 1970s. Whilst I am delighted that Dynamite are seeking to re-introduce Tidyman's work to a modern audience, I am slightly disappointed by the standard of presentation of the text inside. Paragraph indents are far too deep and the method of scanning the original text has resulted in some typos. The same issues were apparent in Walker's Shaft's Revenge. More care should have been taken in the editorial stage. I hope these problems are resolved ahead of publication of the promised second Tidyman Shaft novel Shaft Among the Jews, for which there is a preview in this reprint. That said it is great to see the first book on the bookshelves again, hopefully introducing a new generation to one of crime fiction's most enduring characters.
Whilst Dynamite continues to fly the flag for John Shaft there is, as yet, no further news on New Line's development of a new Shaft movie. David Walker's open letter to the producers was trailed heavily in the press last year and although New Line attempted to reassure fans that they would not turn Shaft into a comedy, the hiring of writers known for their comedic approach did little to allay such fears. Since then it has all gone quiet. Let's hope the producers have taken time to reflect on recent events in the US and will proceed in producing a Shaft for a modern audience whilst maintaining the essence of Tidyman's creation.