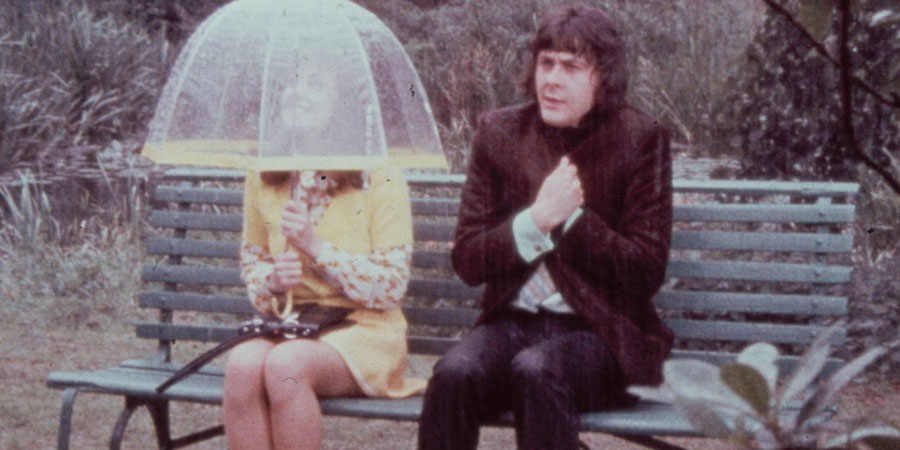 THE LOVERS! (UK, 1973) ***
      Distributor: British Lion Film Corporation; Production Company: British Lion Film Corporation; Release Date: 5 October 1973 (UK); Filming Dates: began 12 June 1972; Running Time: 88m; Colour: Colour; Sound Mix: Mono; Film Format: 35mm; Film Process: Spherical; Aspect Ratio: 1.85:1; BBFC Cert: 12.
      Director: Herbert Wise; Writer: Jack Rosenthal (based on the TV series created by Jack Rosenthal); Producer: Maurice Foster; Director of Photography: Robert Huke; Music Composer: Carl Davis; Film Editor: Bernard Gribble; Production Designer: Peter Mullins; Costumes: Emma Porteous; Make-up: George Partleton; Sound: Brian Simmons.
      Cast: Richard Beckinsale (Geoffrey Scrimshaw), Paula Wilcox (Beryl Battersby), Susan Littler (Sandra), Rosalind Ayres (Veronica), Anthony Naylor (Neville), Nikolas Simmonds (Roland), Joan Scott (Beryl's Mum), John Comer (Geoffrey's Dad), Stella Moray (Geoffrey's Mum), Pamela Moiseiwitsch (Enid), Bruce Watt (Jeremy), Paul Greenwood (Trainee Manager (Party)), Bernard Latham ('Handsome' (Party)), Karen Ford (Foreign Girl (Party)), James Snell (Doctor), Mary Henry (Woman (Jumble Sale)), Serena (Stripper), Margaret Flint (Bookstall Manageress), Ian Gray (Bookstall Assistant).
      Synopsis: Old-fashioned girl Beryl (Wilcox) slaps down the advances of her frustrated boyfriend (Beckinsale), whose clumsy attempts to initiate 'Percy Filth' suggest he's not quite up to speed himself! Like everyone else, Geoffrey and Beryl want to fall in love – or they think they do; like everyone else, since Adam and Eve. But Adam and Eve didn't live in Manchester in 1972.
      Comment: One of the better of a glut of cinema adaptations of TV sit-coms during the 1970s. This one benefits from a sharp, observational script from Rosenthal and good use of locations in and around Manchester. The leads, Beckinsale and Wilcox, are also likeable in their naivety as they struggle to balance peer group pressure with their own values. The nature of the plot may seem fragmented at times – as if trying to cover a series worth of material in an hour and a half – but the occasional gem shines through. Whilst it may seem rather dated today in the way it tackles its subject matter, it is indicative of the period in which it was made and is, therefore, a nice time capsule comment on relationship ideals in the 1970s.
      Notes: The TV series, The Lovers, ran from 1970-2 for two series and 13 episodes.