GODZILLA (2014, Warner Bros./Legendary Pictures, USA/Japan, 123 mins, Colour, 2.35:1, Dolby Atmos/SDDS/Datasat, Cert: 12, Sci-Fi Action Thriller) ∗∗∗
      Starring: Aaron Taylor-Johnson (Ford Brody), Ken Watanabe (Dr. Ishiro Serizawa), Bryan Cranston (Joe Brody), Elizabeth Olsen (Elle Brody), Carson Bolde (Sam Brody), Sally Hawkins (Vivienne Graham), Juliette Binoche (Sandra Brody), David Strathairn (Admiral William Stenz), Richard T. Jones (Captain Russell Hampton), Victor Rasuk (Sergeant Tre Morales), Patrick Sabongui (Lieutenant Commander Marcus Waltz), CJ Adams (Young Ford).
      Producer: Bob Ducsay, Jon Jashni, Mary Parent, Brian Rogers, Thomas Tull; Director: Gareth Edwards; Writer: Max Borenstein (Based on a story by Dave Callaham); Director of Photography: Seamus McGarvey; Music: Alexandre Desplat; Film Editor: Bob Ducsay; Production Designer: Owen Paterson; Art Director: Grant Van Der Slagt; Set Decorator: Elizabeth Wilcox; Costume Designer: Sharen Davis.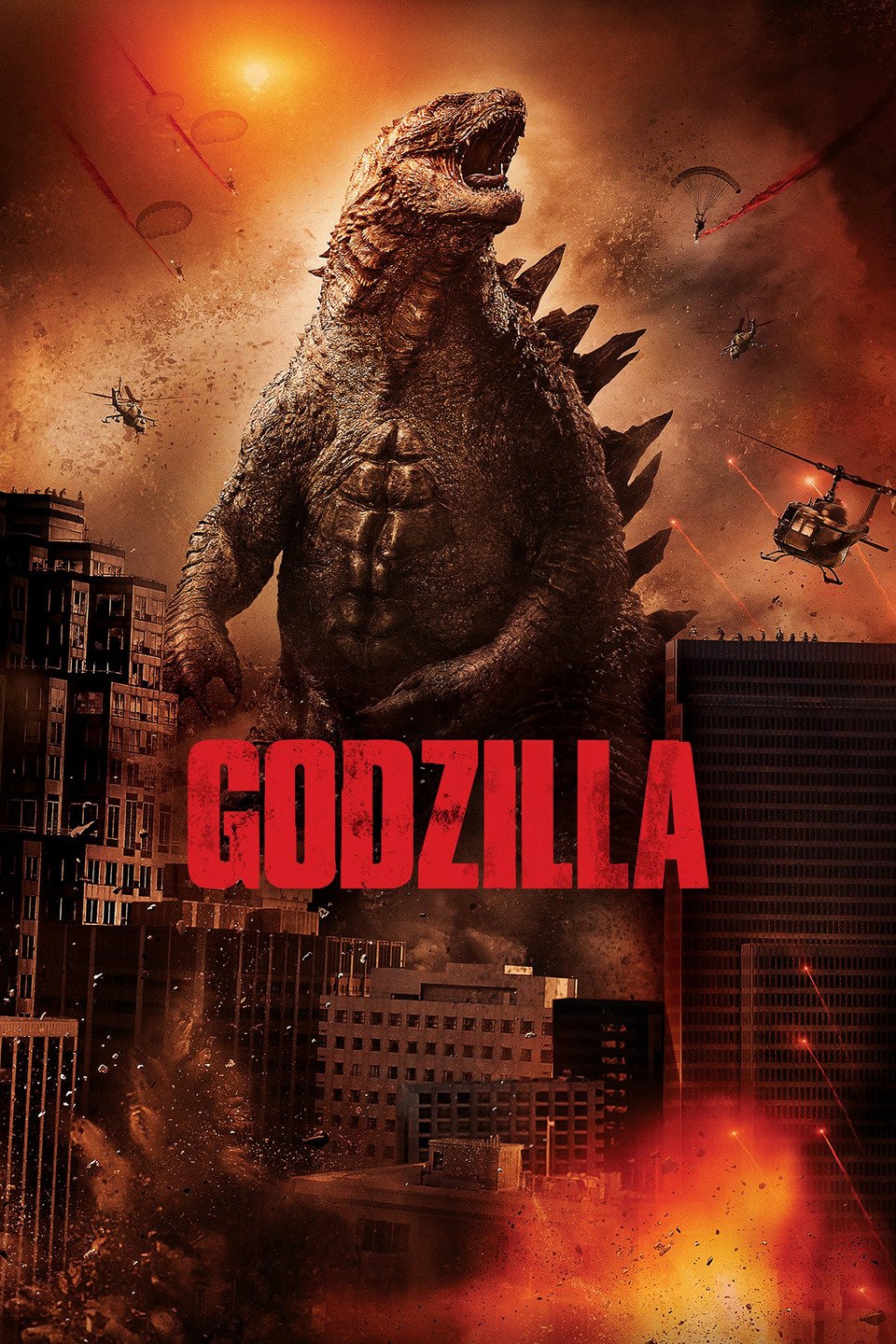 Unlike Roland Emmerich's 1998 version, this is a straight remake of the 1954 Japanese monster movie classic. Here, the world's most famous monster is pitted against malevolent creatures who, bolstered by humanity's scientific arrogance, threaten our very existence.
The set-up is well-paced and promises a much more serious take on the subject. Cranston makes an effective misunderstood professor carrying an earnestness in his performance reminiscent of Harrison Ford. It's a shame he disappears from the action too early as his character is presented as the focal point of the plot early on. Instead, it is Taylor-Johnson, as his soldier son trying to reunite with his family, who takes centre stage and the film veers into more typical destruction and mayhem. Godzilla is kept off-screen for much of the film but some action in Hawaii and then the extended finale in San Francisco, where the creature battles the parasites, provide a showcase for the visual effects team.
Action fans will lap up the second half of the movie, whilst those looking for more intelligent film-making will feel slightly disappointed the production team wastes its promising opening by giving over the second half of the movie to technicians.