FUNERAL IN BERLIN (1966, Lowndes Productions, UK, 105 mins, Colour, 2.35:1, Mono, Cert: PG, Spy Thriller) ∗∗∗
      Starring: Michael Caine (Harry Palmer), Paul Hubschmid (Johnny Vulkan), Oskar Homolka (Col. Stok), Eva Renzi (Samantha Steel), Guy Doleman (Ross), Hugh Burden (Hallam), Heinz Schubert (Aaron Levine), Wolfgang Völz (Werner), Thomas Holtzmann (Reinhardt), Günter Meisner (Kreutzman), Herbert Fux (Artur), Rainer Brandt (Benjamin), Rachel Gurney (Mrs. Ross), John Abineri (Rukel), David Glover (Chico).
      Producer: Charles Kasher; Director: Guy Hamilton; Writer: Evan Jones (based on the novel by Len Deighton); Director of Photography: Brian Elvin (Technicolor); Music: Konrad Elfers; Film Editor: John Bloom; Production Designer: Ken Adam; Art Director: Peter Murton; Set Decorator: Michael White, Vernon Dixon.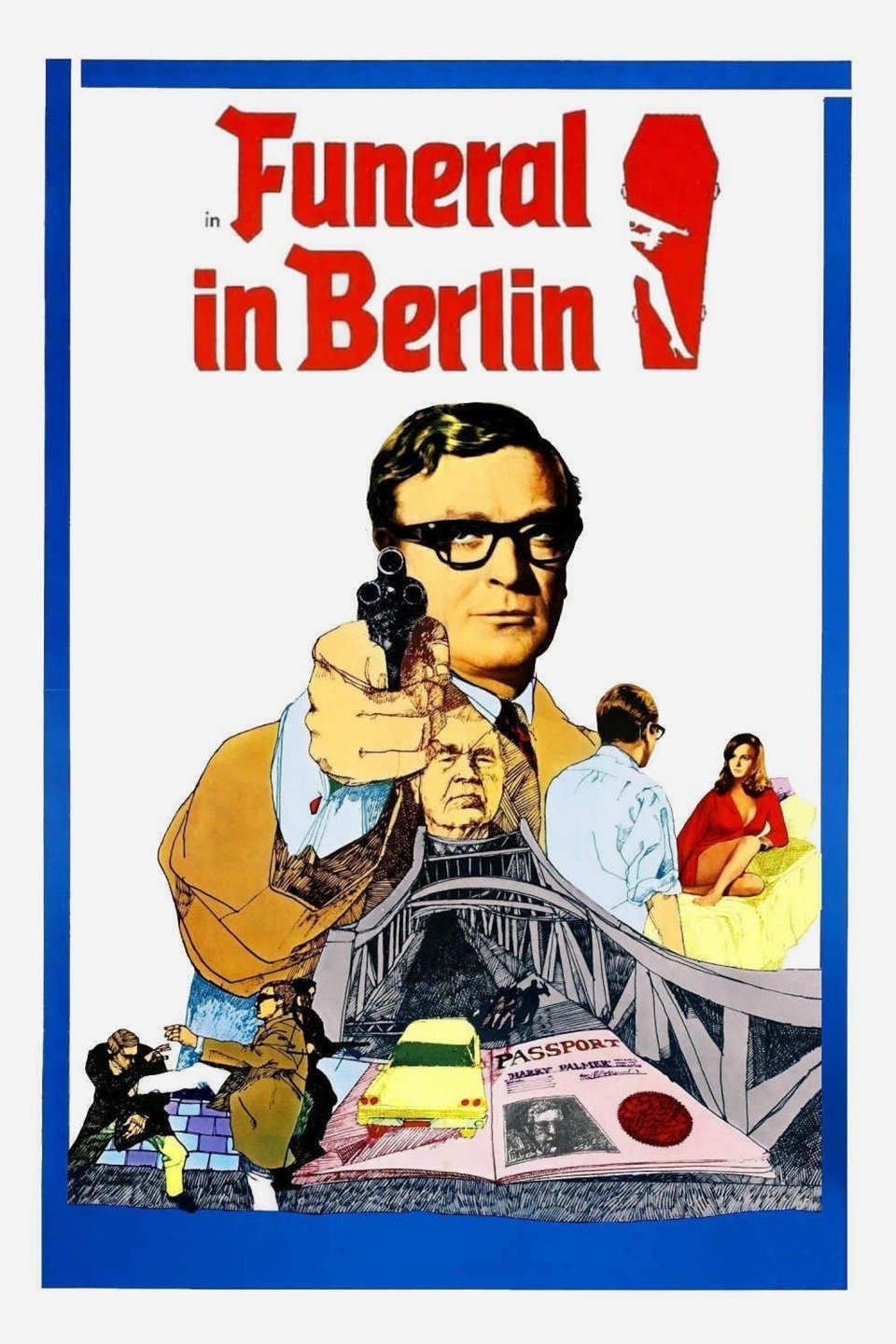 In this solid follow-up to 1965's THE IPCRESS FILE, British agent Harry Palmer (Caine) is sent to Berlin to receive a Communist defector (Homolka), but the true situation turns out to be rather more complicated.
The plot twists and turns and Caine is again highly watchable and droll as Palmer. But whilst the first film indicated a desire for exec producer Harry Saltzman to move away from the James Bond formula, in this second outing there are increasing nods toward his prime asset. This would be taken even closer with the third film in the series – BILLION DOLLAR BRAIN. In the meantime, Jones' competent adaptation of Deighton's complex novel keeps the viewer engaged. The production credentials are strong with great use of the Berlin locations as well as tight, if safe, direction from Hamilton and a good supporting cast adds some energy to the proceedings.
The familiarity of the ingredients had been well and truly set by this point and the genre would become increasingly inhabited by far-fetched spoofs and parodies.