THE GIRL WHO DIED / THE WOMAN WHO LIVED
2 episodes / 92m / 17 & 24 October 2015
Rating: ∗∗∗
Writer: (1) Jamie Mathieson, Steven Moffat & (2) Catherine Tregenna
Director: Ed Bazalgette
Cast: (1 & 2) Peter Capaldi (The Doctor), Jenna Coleman (Clara), Maisie Williams (Ashildr/The Knightmare). (1) David Schofield (Odin), Simon Lipkin (Nollarr), Ian Conningham (Chuckles), Tom Stourton (Lofty), Alastair Parker (Limpy), Murray McArthur (Hasten), Barnaby Kay (Heidi). (2) Rufus Hound (Sam Swift), Gareth Berliner (Coachman), Elisabeth Hopper (Lucie Fanshawe), John Voce (Mr Fanshawe), Struan Rodger (Clayton), Gruffudd Glyn (Pikeman Lloyd Llewelyn), Reuben Johnson (Pikeman William Stout), Ariyon Bakare (Leandro), Ariyon Bakare (Leandro), Daniel Fearn (Crowd 1), Karen Seacombe (Crowd 2), John Hales (Hangman).
Plot: (1) Captured by Vikings, the Doctor and Clara must help protect their village from space warriors from the future, the Mire. Outnumbered and outgunned, their fate seems inevitable. So why is the Doctor preoccupied with a single Viking girl? (2) England, 1651. Deadly highwayman 'the Knightmare' and his sidekick stalk the dark streets of London. But when they find loot that is not of this world, they come face to face with the Doctor. Who is theKnightmare in league with? And can the Doctor avoid the hangman's noose and protect the Earth from a devilish betrayal?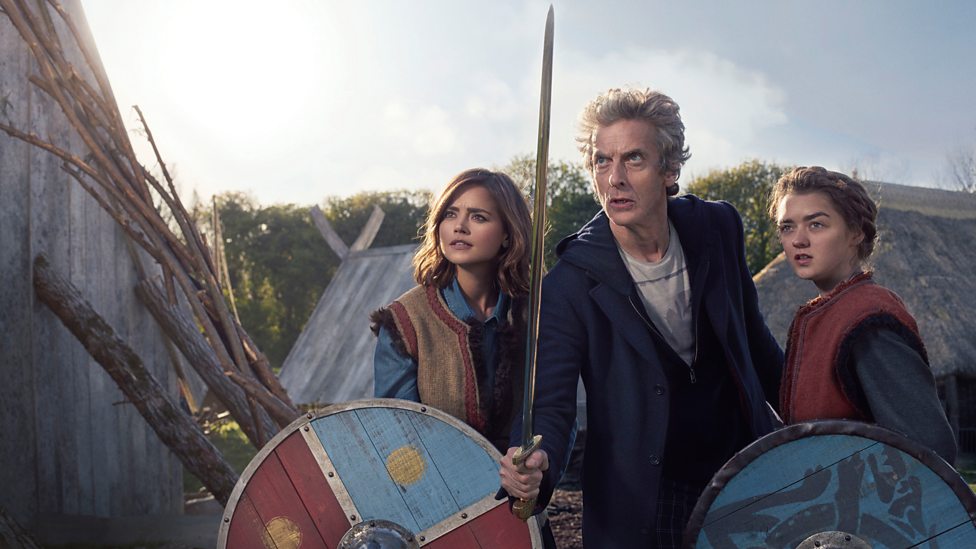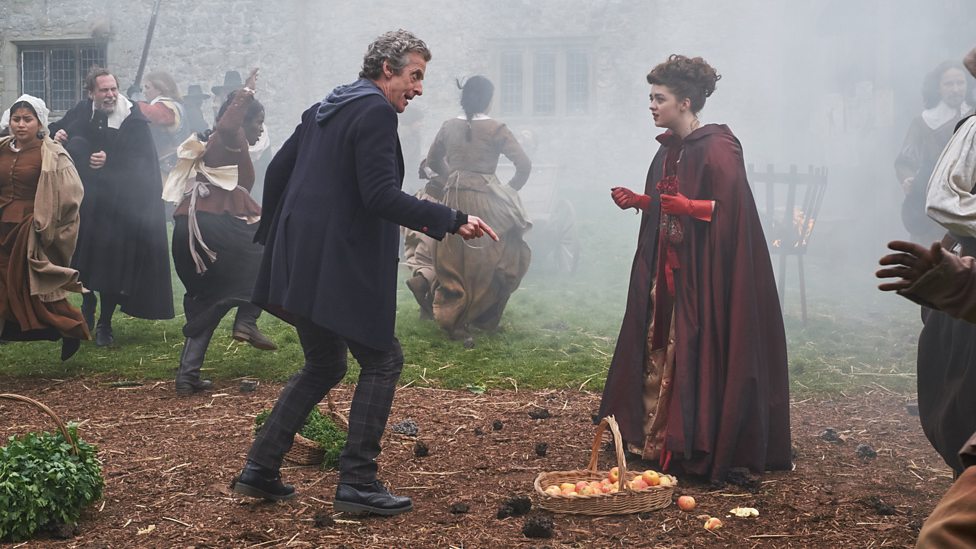 Comment: A two-parter with each episode having distinct plots but an overarching theme concerning Williams' Ashildr and how the Doctor impacts her life. Both stories are historical based with fantasy/alien elements incorporated and both are entertaining if slight. The Viking story is the more enjoyable of the two with a simpler plot, but occasionally it descends into childish humour. The highway bandit story is a more serious affair dealing with the aftermath of the Doctor's decision from the first story. Clara is absent for most of the episode leaving the story to delve deeper into the cause and effect of the Doctor's decision – notably its impact on Williams' character. The resolution is a little disappointing for a series steeped in plot twists and unexpected turns, but may potentially be evidence that Moffat has scaled back on the big concept shock tactics and opted for more concise character-based stories – not necessarily a bad thing.