HEAVEN SENT / HELL BENT
2 episodes / 119m / 28 November & 5 December 2015
Rating: ∗∗∗∗
Writer: Steven Moffat
Director: Rachel Talalay
Cast: Peter Capaldi (The Doctor), Jeanna Coleman (Clara), Donald Sumpter (The President [Rassilon]), Ken Bones (The General), Maisy Williams (Ashildr [Me]), T'Nia Miller (Female General), Malachi Kirby (Gastron), Clare Higgins (Ohila), Linda Broughton (The Woman), Martin T Sherman (Man), Jami Reid-Quarrel (Wraith), Nick Ash (Wraith), Ross Mullen (Wraith), Nicholas Briggs (Voice of the Dalek), Jami Reid-Quarrell (The Veil).
Plot: Trapped in a world unlike any other he has seen, the Doctor faces the greatest challenge of his many lives. One final test. And he must face it alone. Pursued by the fearsome creature known only as the Veil, he must attempt the impossible. If he makes it through, Gallifrey is waiting… Returning to Gallifrey, the Doctor faces the Time Lords in a struggle that will take him to the end of time itself. Who is the Hybrid? And what is the Doctor's confession?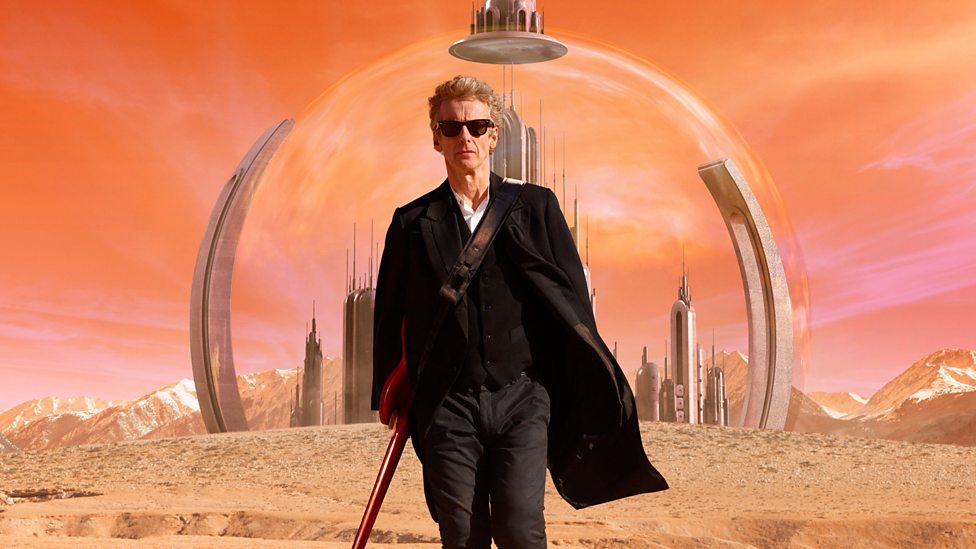 Comment: Heaven Sent is an experimental episode in that it is practically a single-hander for Capaldi set in a Matrix-like world from which he is looking for an escape. The most impressive aspect of this story is that Capaldi holds the attention throughout with a tour-de-force performance and the direction and photography conjure up nightmarish visuals. When, in Hell Bent, we finally move to Gallifrey, the scale increases and the focus turns toward the Doctor's attempts to rescue Clara from her fate in Face the Raven. In doing so he also tries to unravel the mystery of the Hybrid. Many options are touted for the identity of the latter and this is left pretty much open-ended. There are some moments that will have long-term fans cheering and others that will have them fuming. This closing two-parter is nothing if not challenging. On the whole it delivers a conclusion that should satisfy most.  Series 9 has been a strong one, but one in which Moffat's high level concepts and sometimes confusing narrative may have left some of the show's broader audience cold. I for one would like to see the balance tip back toward simpler, plot-led sci-fi mysteries with the occasional high concept story next year.